The Marahlago Story
Marahlago Founders Marah and Adrian
The founders of Marahlago, Marah and Adrian, were captivated by Larimar in the same way that this Caribbean treasure has intrigued countless adventurers and travelers. Through several journeys to the Dominican Republic, they saw local artisans create souvenirs for their local market that were simple and beautiful, but missing that special 'something' that would help propel this unique treasure on the world stage.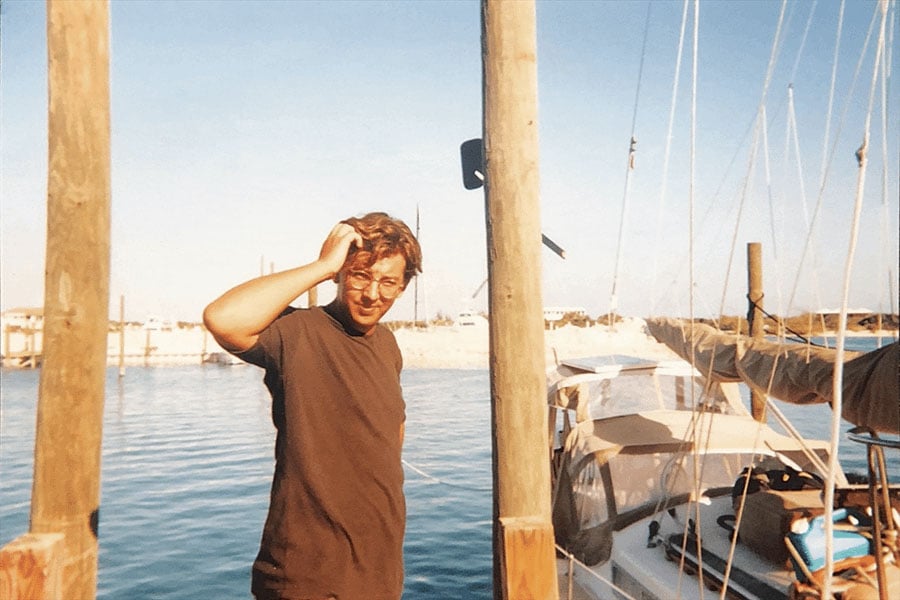 Adrian, a creative soul in constant search for adventures, found his passion for handmade jewelry while backpacking through south-East Asia in his early 20s. When he came back to America, he bought a small boat that would allow him to sail to the Caribbean and found his way to the Dominican Republic.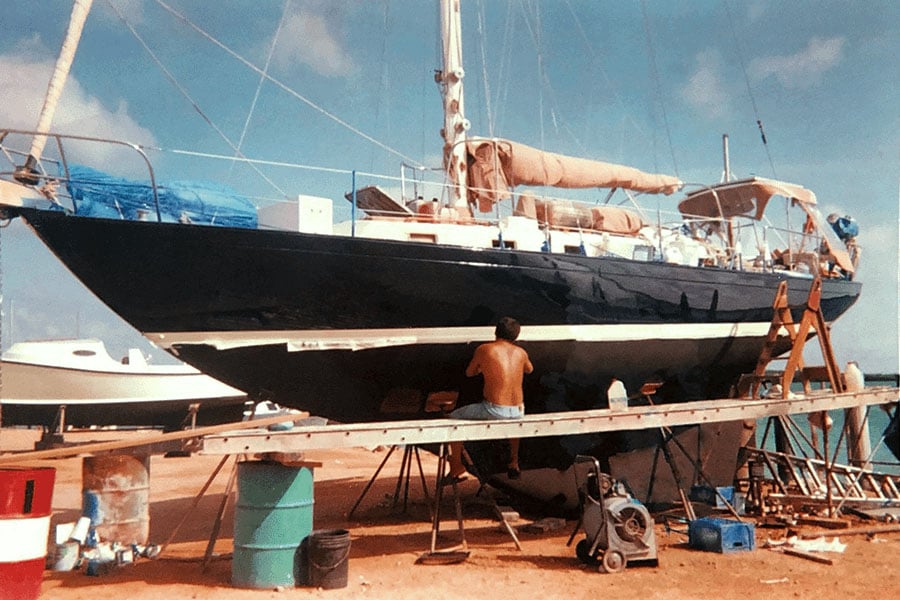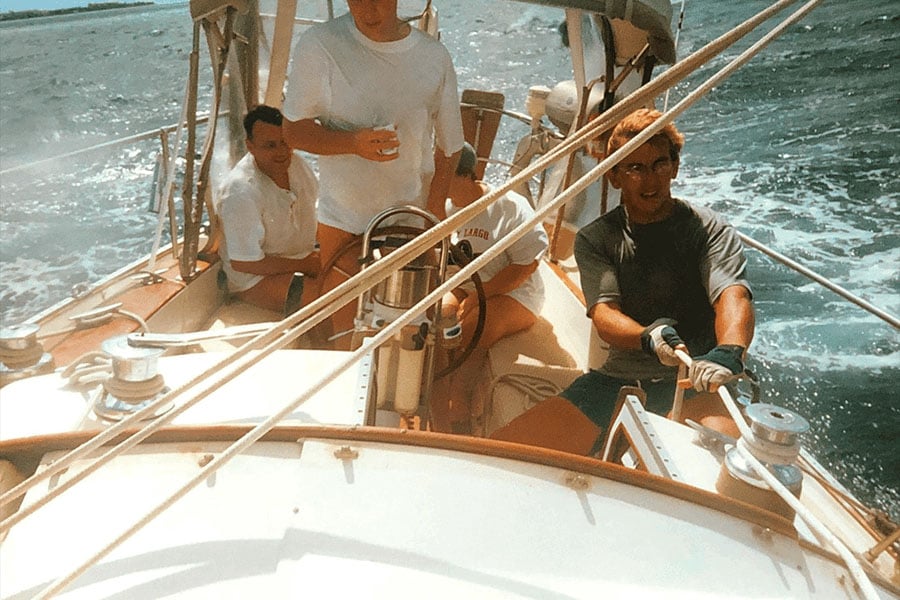 He was amazed to see little kids running on the beach, looking for treasure among the rocks. Just like them, Adrian set foot on the beach and searched through the stones until he saw his first Larimar stone with its unique shade of light blue shining through the white stones.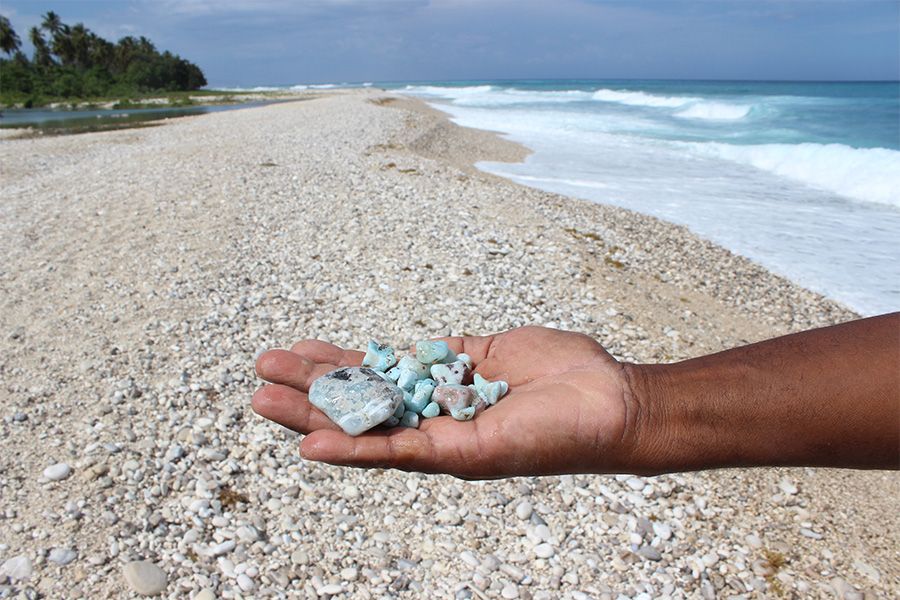 The love for the stone was immediate as it was immense, and he embraced the journey of showing this stone and its beauty to the rest of the world. He would build relationships with local miners during the day and draw jewelry designs on a notepad in the evening, watching the Dominican sunset, his toes curled in the sand.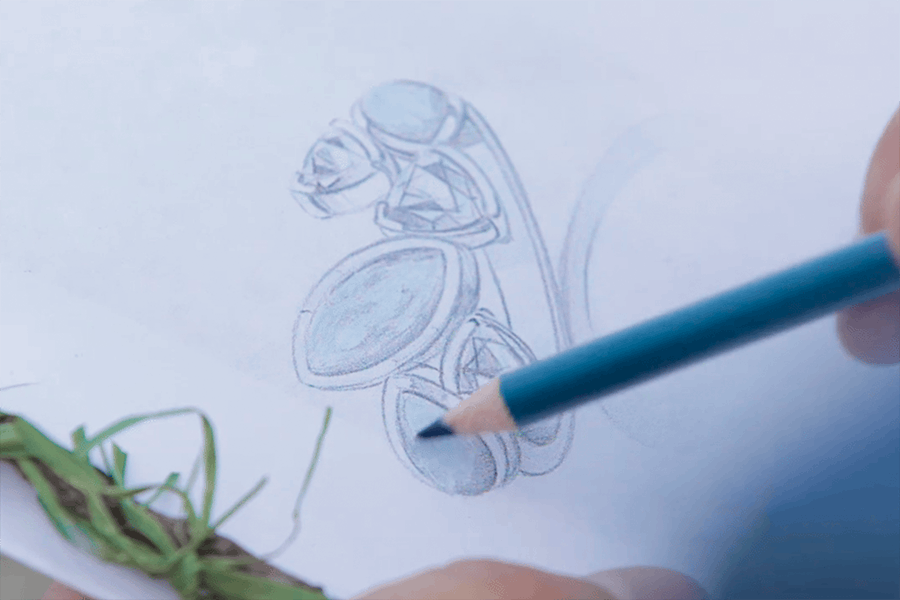 Marahlago was born in 2004 by Adrian's dream to combine this premier gem with excellent jewelry designs and fashion forward settings. Our mission is to create treasured pieces that captivate wearers and admirers time and again, as it has been captivating Adrian and Marah. The ageless beauty and natural luminescence of Larimar makes it a privilege to create designs that capture the spirit of this unique gem and share its amazing natural beauty with others.
Since then, Adrian's creative designs have captured the hearts of Larimar lovers around the world. His flair for fashion forward design beautifully highlights Larimar in a way that captures the essence of the Caribbean. Having explored the Caribbean port by port, Adrian's adventures are reflected in every piece.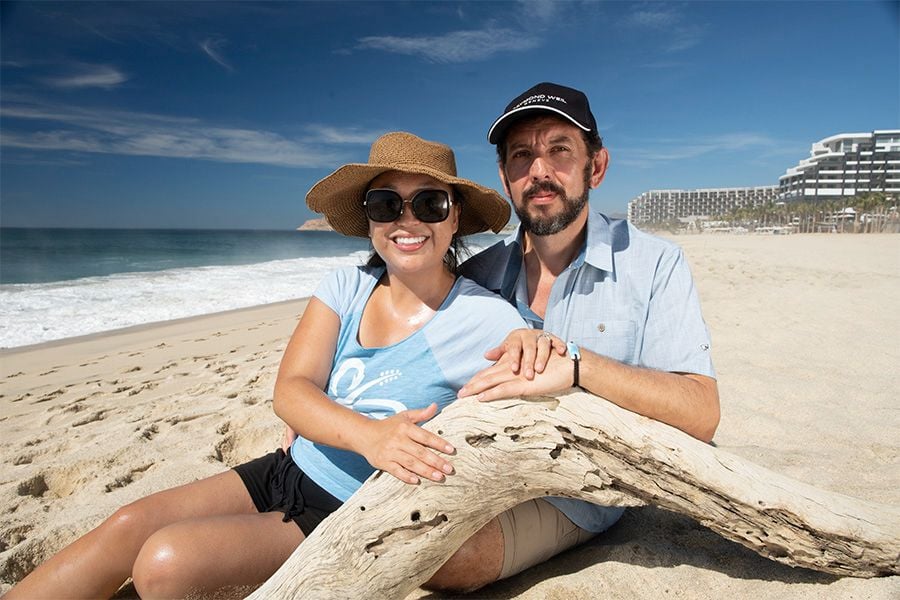 The stone, Larimar
Deep within a mountain range whose peaks kiss the clouds, lies a long road surrounded by dense jungle. Here, in the heart of the Dominican Republic, lies the only known Larimar deposit in the entire world. The entire mine occupies a mere 1/2 of a square mile.
Larimar is a rare gem with a mysterious history that exists only in the Dominican Republic. An earthquake dislodged pieces into a river where they gently tumbled downstream to be discovered. One of the early artisans used the small blue pebbles and named them after his daughter, "Larissa" and the Spanish word for ocean, "Mar." Local children can still be seen running up and down the shore in search of their own treasures.
To read more about the stone and its origin, click here!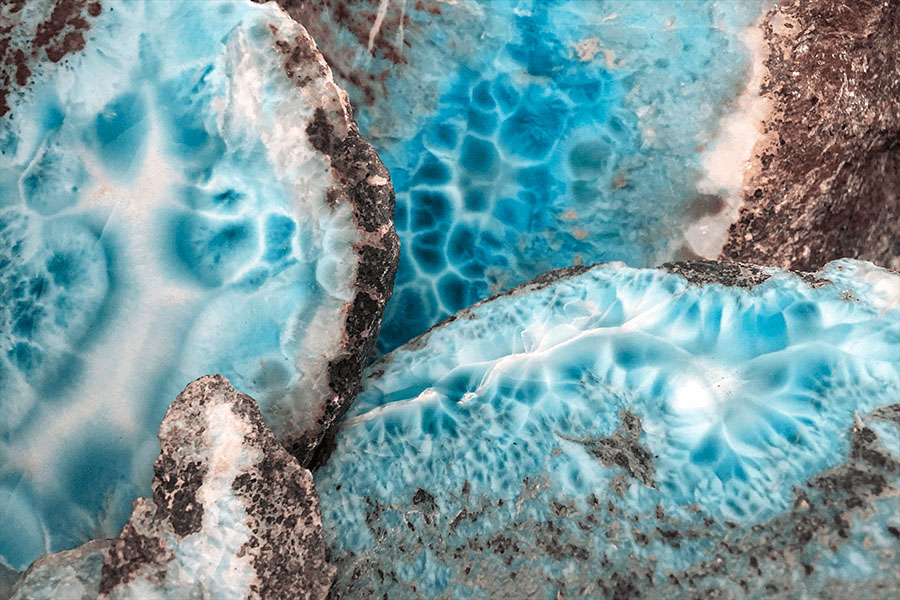 Our Commitment to Excellence
Because Larimar was formed in the heart of a volcano, much of the natural Larimar found has some kind of flaw. Our commitment to excellence means that we use less than 1% of mined Larimar for our designs. Our craftsmen are trained to meticulously inspect and cut every stone to ensure they are free of inclusions, crack, areas of discoloration, dullness and other signs of low-grade Larimar.
As an assurance to our treasured customers, each one of our unique designs bears the Marahlago trademark flower. This is our guarantee to you that the piece is of the highest quality and showcases natural and untreated Larimar.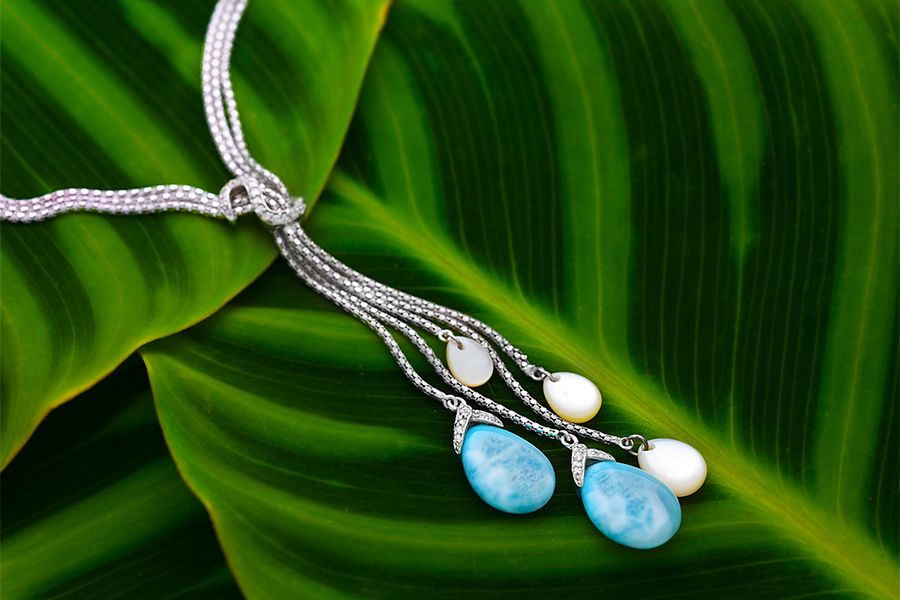 Giving Back to the Community
Since Marahlago's creation, one of our main accomplishments has been our ability to establish a local partnership with miners and craftsman by working with them to create and participate in a global Larimar market. Through our partnerships, we have enabled entire villages to support themselves.
One of the most gratifying things we have experienced is watching the quality of life drastically improve for the villagers in the Larimar mining community. The majority of villagers lived in wooden shacks with tin roofs, and have since been able to upgrade their houses to hurricane proof cement structures with air-conditioning and satellite TV.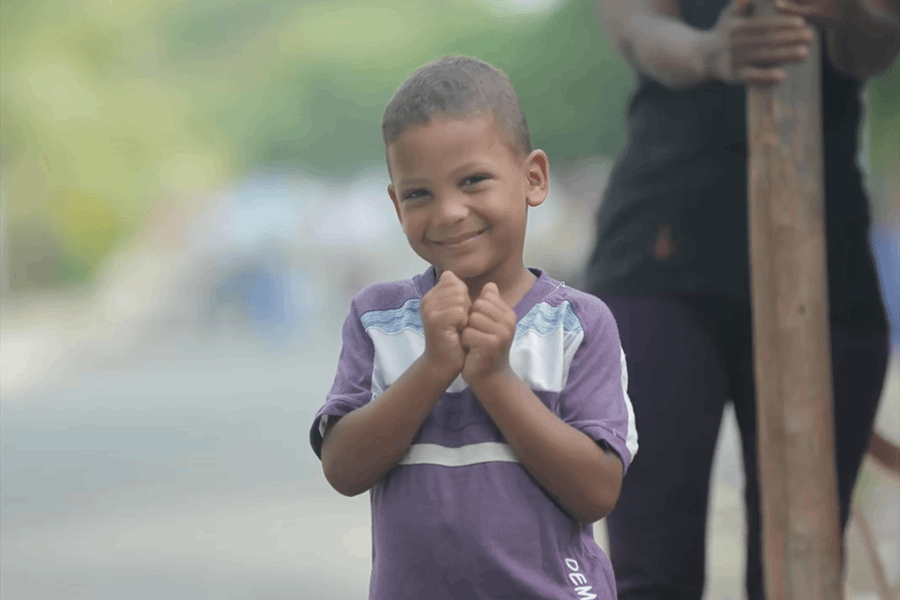 At Marahlago, we have the unique privilege of knowing that every piece we make and sell has a direct, positive impact on another's life.
We view sustainability as a strategy that includes environmental and social issues in our local communities. By bringing home a piece of the Caribbean, you are also supporting a low impact way of mining that directly supports the villagers and the community in this small mining village.