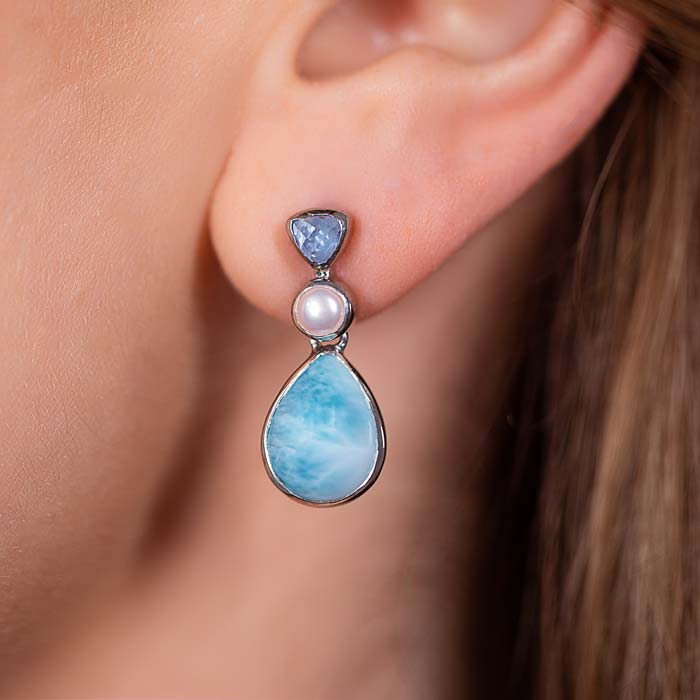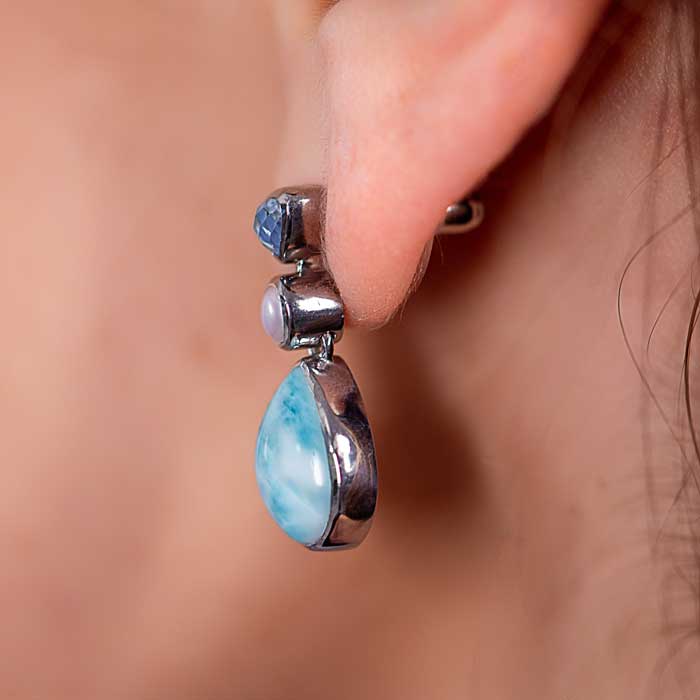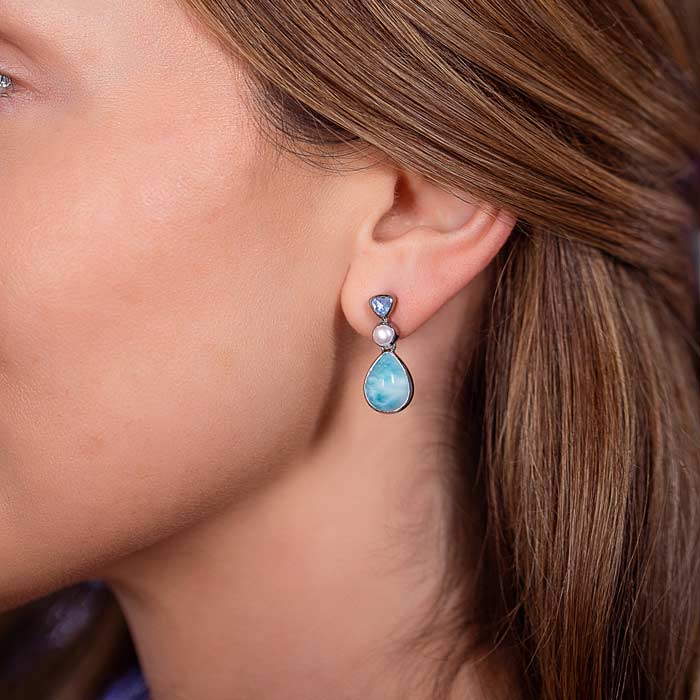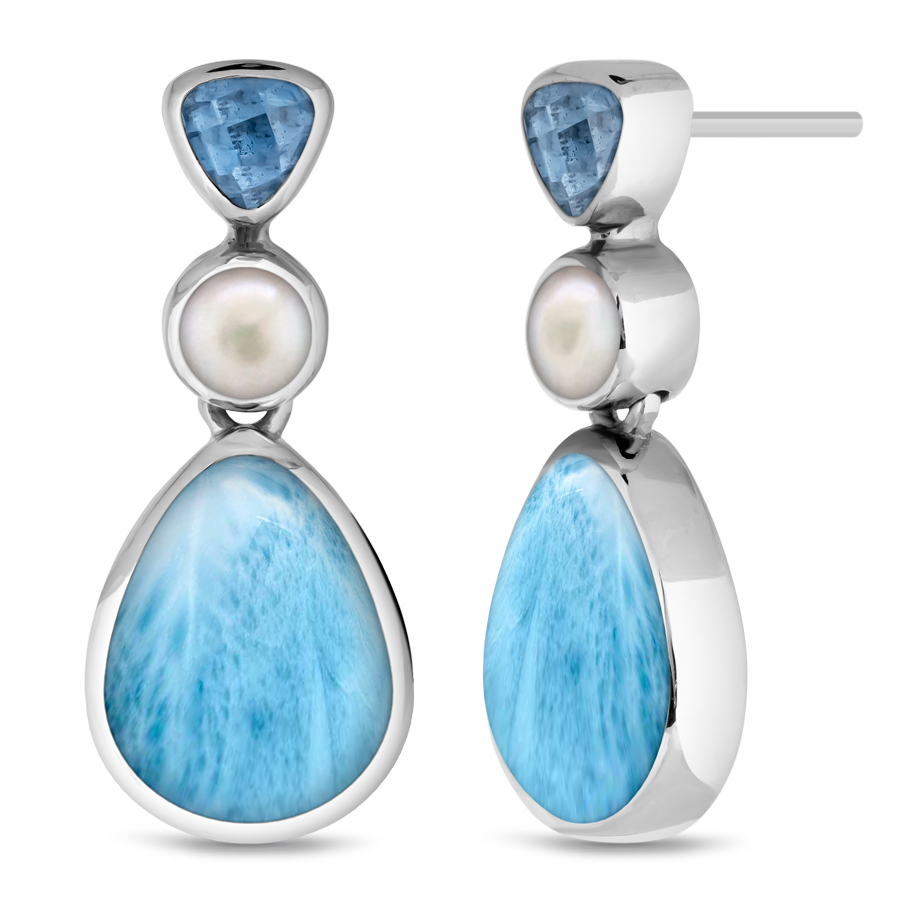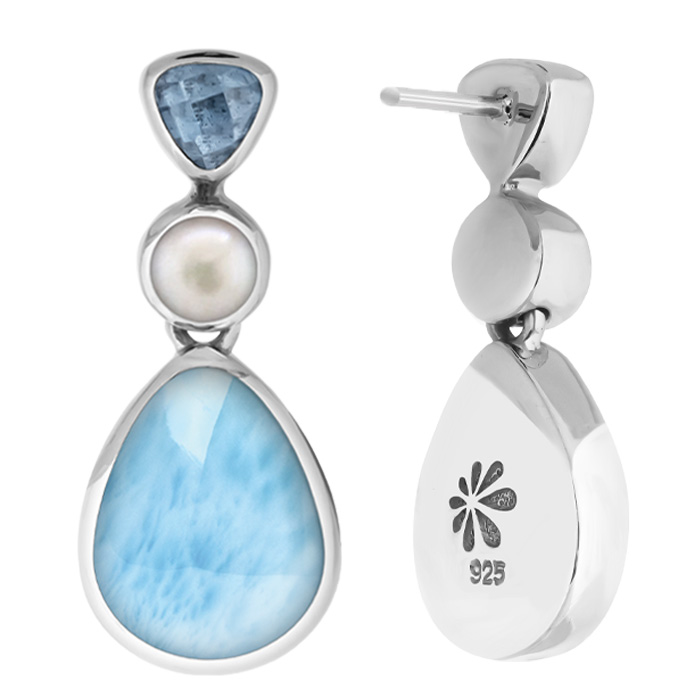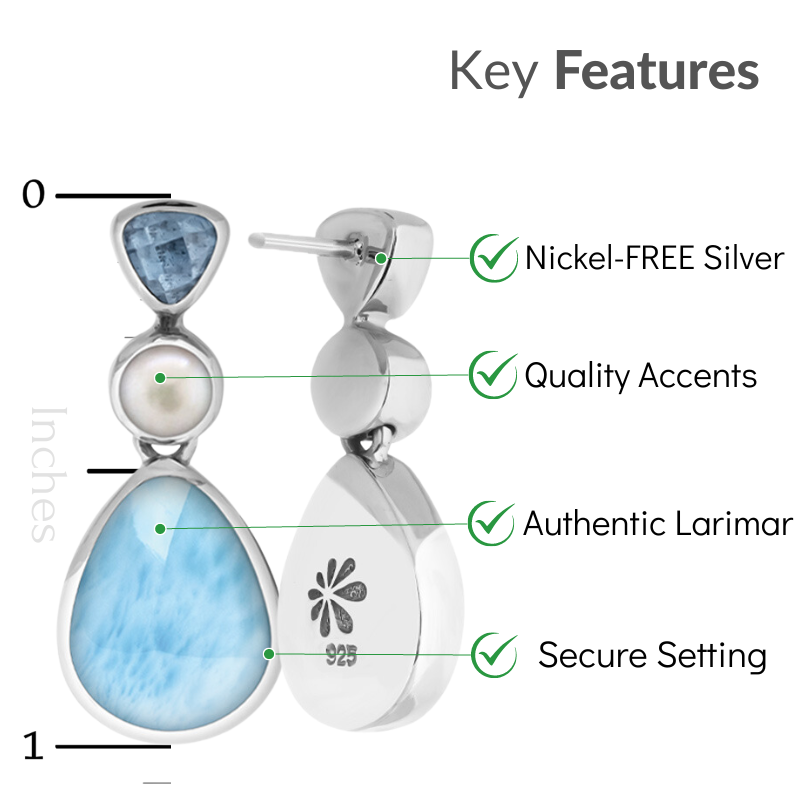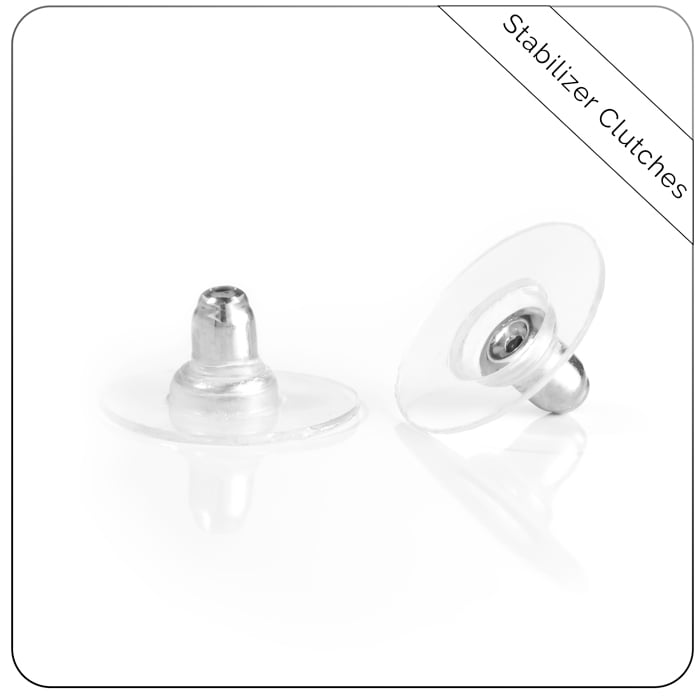 Padme Pearl Earrings
Marahlago Padme Larimar Earrings
$298
or 4 equal Payments of $74.50
Free Expedited Delivery
Thursday, Sep 28
Larimar and Pearl Earrings
Blue spinel and freshwater pearl are joined by teardrops of authentic Larimar gemstones on sterling silver post.

Dimensions:
Two 5/16" x 3/8" Larimar Gemstones
Overall length is 1"
Materials:
Larimar Gemstone
Blue Spinel
Freshwater Pearl
Includes:
Earring Stabilizer Clutches
Storage Pouch
Polishing Cloth
Gift Box
Why Stabilizer clutches?
Silicone Bullet clutch - Grips post tighter and wont loosen over time, more secure than a silver butterfly nut.
Oversize plastic disc - Secures the earring tighter to ear, so no earring droop.
About marahlago Pearl Jewelry?
Indulge in the captivating allure of Marahlago pearl jewelry, where timeless elegance meets contemporary design. Crafted with utmost precision and passion, our collection showcases the natural beauty of pearls, making every piece a true work of art.

At Marahlago, we believe that pearls are the epitome of sophistication and grace. Our expert craftsmen meticulously hand-select each pearl to ensure unparalleled quality and luster. Whether you're looking for classic pearl necklaces, stunning earrings, or exquisite bracelets, we offer a wide range of designs to suit every style and occasion.

What sets Marahlago pearl jewelry apart is our commitment to sustainability. We source our pearls from eco-friendly farms, promoting ethical practices and preserving the delicate marine ecosystem. With Marahlago, you can adorn yourself with stunning pearls while making a positive impact on the environment.

Our designs seamlessly blend the timeless appeal of pearls with modern aesthetics, creating pieces that are both versatile and distinctive. Whether you prefer delicate and understated elegance or bold and statement-making designs, Marahlago has something to cater to your unique taste.

With our exceptional attention to detail and commitment to craftsmanship, Marahlago pearl jewelry is designed to be cherished for a lifetime. Each piece undergoes rigorous quality checks to ensure that you receive nothing but the finest jewelry that will stand the test of time.

Elevate your style and embrace the enchanting allure of Marahlago pearl jewelry. Browse our exquisite collection today and experience the magic of pearls like never before. Discover the perfect piece to adorn yourself or find a truly special gift for someone you cherish.

What is blue spinel?
Blue spinel is a captivating gemstone known for its exquisite blue hues, reminiscent of the serene depths of the ocean. Belonging to the spinel family, this gem has long captivated the hearts of gemstone enthusiasts and collectors alike. Revered for its brilliant color, impressive durability, and unique brilliance, blue spinel has cemented its place as a sought-after gemstone in the world of jewelry.

Unlike its more commonly recognized cousin, the ruby, which is also part of the spinel family, blue spinel's vibrant shades have often been compared to sapphires. Blue spinel has been cherished throughout various cultures and it was often mistaken for sapphire due to its close resemblance. One of the most famous spinel gems in history is the Black Prince's Ruby, set in the British Imperial State Crown, which is, in fact, a large red spinel.

Found in various parts of the world, including Myanmar, Sri Lanka, Tanzania, and Vietnam, blue spinel has a remarkable geological origin. It forms in the earth's crust through a combination of elements such as aluminum, oxygen, and magnesium. The presence of trace elements contributes to the gem's distinct blue coloration.

Aside from its allure and beauty, blue spinel is also valued for its exceptional durability. Ranking 8 on the Mohs scale of hardness, it is a gemstone well-suited for everyday wear in various types of jewelry, from rings to necklaces and earrings. Jewelers love working with blue spinel due to its excellent toughness, allowing them to create intricate and stunning designs that highlight the gem's brilliance and color.

The popularity of blue spinel in modern times has grown steadily, as more people become aware of its existence and extraordinary attributes. It has found its way into both high-end and artisanal jewelry pieces, appealing to those who seek a unique gemstone alternative to more traditional options.

In conclusion, blue spinel is a mesmerizing gemstone that combines breathtaking beauty, durability, and rarity. Its rich history, coupled with its vibrant blue color and impressive sparkle, makes it a treasure cherished by those who appreciate the allure of exceptional gemstones. Whether set in a regal ring, a graceful necklace, or an elegant pair of earrings, blue spinel is sure to continue captivating hearts and minds for generations to come.
Free Shipping
Free Returns
If you don't love it or if you need a different size just let us know and we'll Email you a return label.
For more details, Click Here.
Warranty
We know that your Marahlago® jewelry is special to you, which is why we offer a 1 year warranty against manufacturing defects! Shop worry-free knowing we've got you covered. 👍