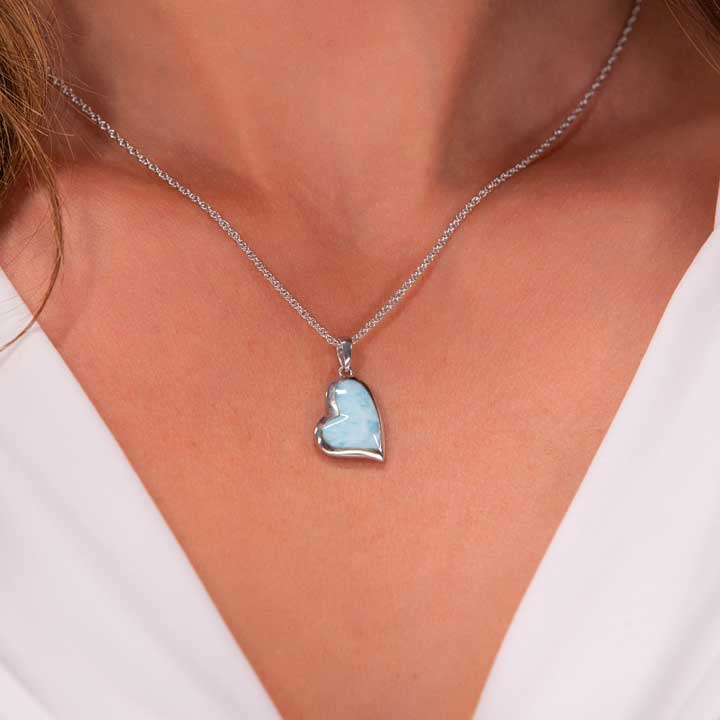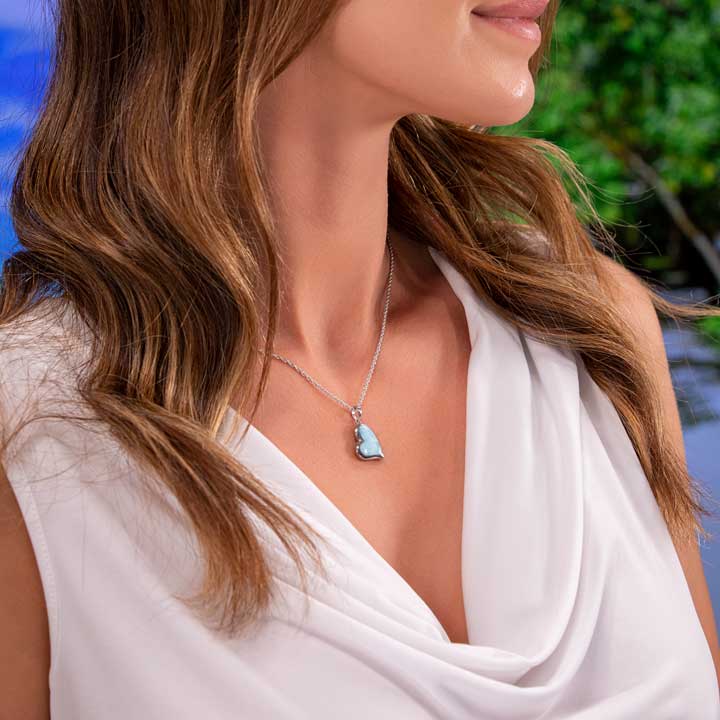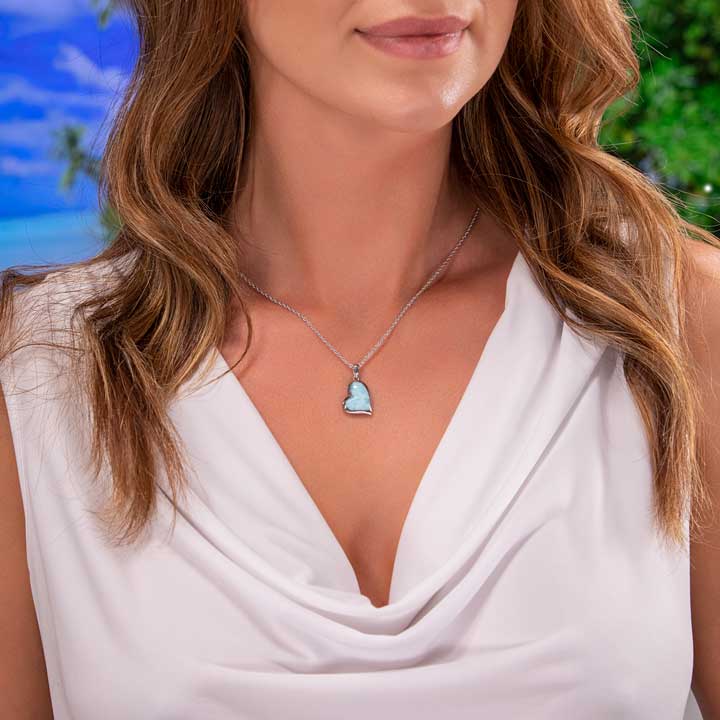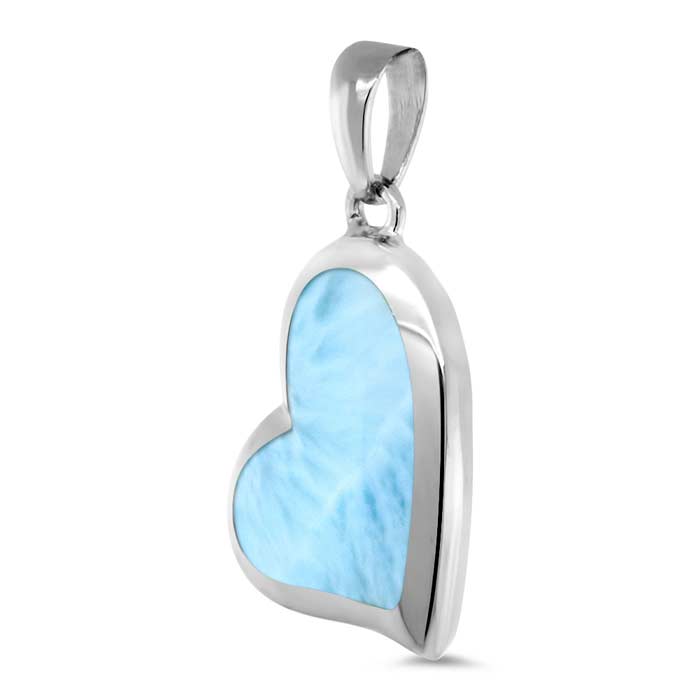 Heart Necklace
Heart Necklace
$198
or 4 equal Payments of $49.50
Free Expedited Delivery
Friday, Sep 29
OMG!!!! I just got the floating heart necklace, it is absolutely beautiful!!! The color, the chain , the stone!!!! I AM OBSESSED WITH THIS STONE/JEWELRY!!!!

- Andee Z -

My floating heart is absolutely stunning. I love my necklace so much! I love the ocean and I feel like I am carrying a piece everywhere

- Andrea D -

The necklace is beautiful. The size is perfect.

- Cynthia R -
Heart Necklace in Sterling Silver
Fall in love with the ethereal beauty of the Marahlago Heart Necklace with larimar. Handcrafted with the finest attention to detail, this heart necklace features an inlaid heart-shaped Larimar stone and comes with an adjustable 21" sterling silver chain.

Dimensions:
9/16" Larimar Gemstone
Overall pendant size is 1"
Materials:
Includes:
Sterling silver chain adjustable up to 21"
Storage Pouch
Polishing Cloth
Gift Box

The Marahlago heart necklace is an exquisite and captivating piece of jewelry that combines the timeless symbol of love with the mesmerizing beauty of Larimar gemstones. Handcrafted with precision and care, each necklace showcases a heart-shaped Larimar stone, which is renowned for its stunning oceanic hues and calming energy.

Mined exclusively in the Dominican Republic, Larimar is a rare gemstone formed by the volcanic forces of the Caribbean sea, giving it a unique and alluring appearance reminiscent of the tranquil waters of the region.

Marahlago heart necklaces come in various designs, ranging from delicate and understated to bold and intricate, ensuring there is a perfect piece to match any style and personality. The Larimar heart pendant is elegantly complemented by high-quality sterling silver enhancing its beauty and making it a cherished accessory for any occasion.

Whether you're seeking a heartfelt gift for a loved one or a meaningful addition to your own jewelry collection, Marahlago heart necklaces are a symbol of love, serenity, and refinement—a beautiful embodiment of nature's wonder captured in a truly captivating piece of jewelry.
Adjustable Silver Chain
This necklace comes with a 21"adjustable chain that slides to adjust to your look.
To slide, simply pinch the silver ball with one hand and pull the silver chain to the desired length.
If you need a longer chain that will slide over your head or to see all chain options,
Click Here.
Free Shipping
Free Returns
If you don't love it or if you need a different size just let us know and we'll Email you a return label.
For more details, Click Here.
Warranty
We know that your Marahlago® jewelry is special to you, which is why we offer a 1 year warranty against manufacturing defects! Shop worry-free knowing we've got you covered. 👍