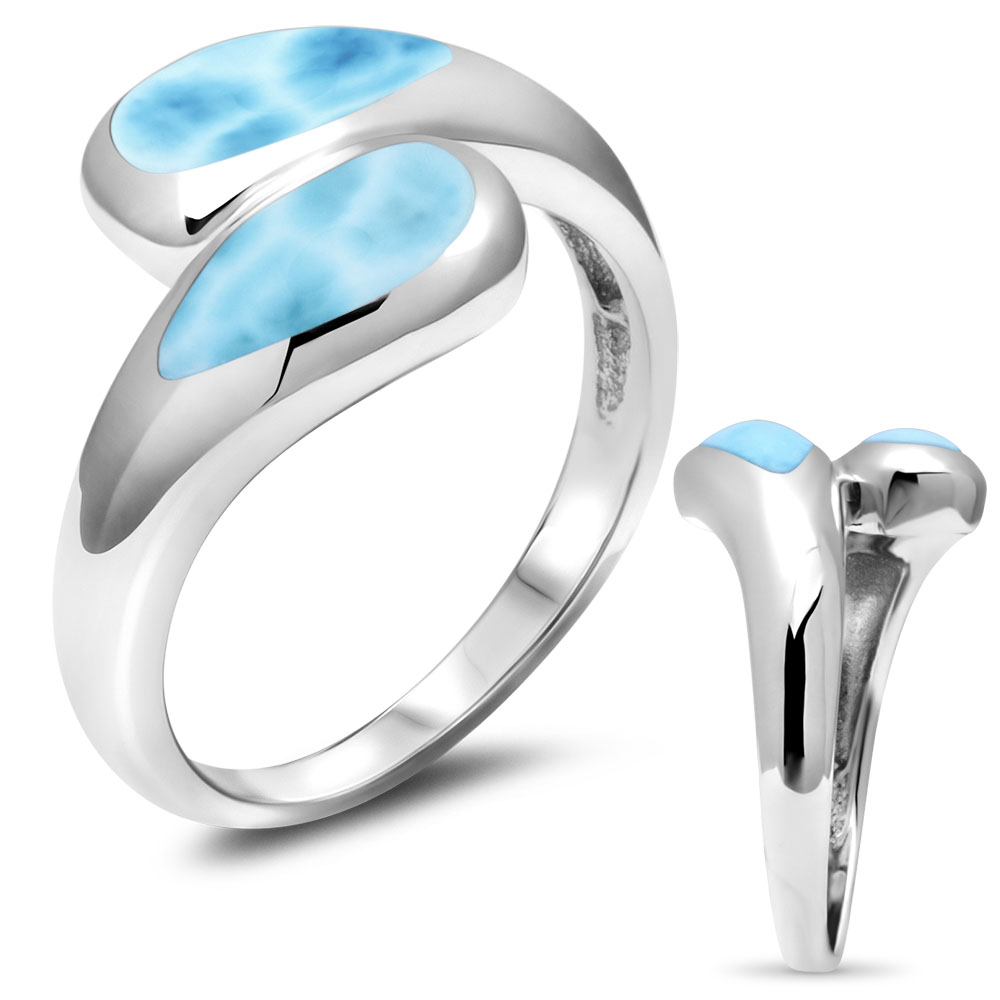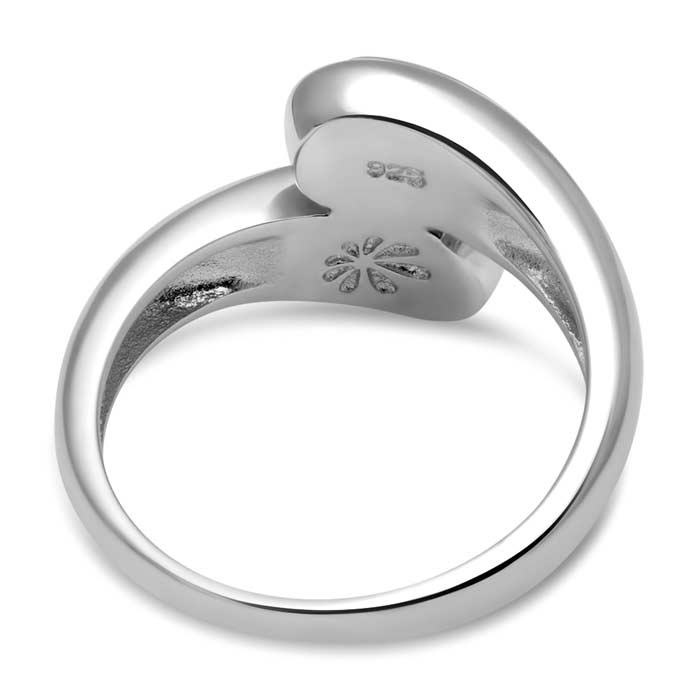 $144
or 4 equal Payments of $36.00
Select Size
5
6
7
8
9
10
11
Free Expedited Delivery
Thursday, Sep 28
Love the design and quality of the ring.

- Diana C -

The colors, smoothness, fit...all perfect.

- Juanita M -

The ring is a simple design; sleek.

- Patricia M -
Bypass ring in sterling silver
The Marahlago Bypass Ring is an exquisite and captivating piece of jewelry that effortlessly blends elegance with natural beauty. Crafted by the renowned brand Marahlago, it features a mesmerizing Larimar gemstone as its centerpiece. Larimar is a rare and stunning stone found exclusively in the Dominican Republic, known for its striking blue hues reminiscent of the serene Caribbean waters.

The Bypass Ring design is truly unique, with two gracefully curving bands that cross over each other, creating a distinctive arrangement not only showcases the gem's beauty but to also add a contemporary touch to the overall design.

Dimensions:
3/16" x 5/16" Larimar Gemstone
Band is 1/8" wide
Materials:
Includes:
Storage Pouch
Polishing Cloth
Gift Box
What is a Bypass Ring?
A bypass ring is a unique and elegant style of jewelry that has gained popularity in recent years. This type of ring features a distinctive design, where the band splits into two or more strands, gracefully bypassing each other. The ends of the bands are often adorned with gemstones, diamonds, or other precious materials, adding a touch of luxury and sparkle to the piece.

The symbolism of a bypass ring is intriguing, as the space between the two strands is said to represent a pathway or journey in life. It can be seen as a metaphor for two individuals coming together, or for the intertwining of different aspects of one's life. As such, bypass rings have become a popular choice for anniversary gifts, signifying the crossing of two lives or the passage of time together.

In summary, a bypass ring is a captivating and symbolic piece of jewelry that represents the intertwining of paths and the beauty of unity. Whether chosen for its meaning or its aesthetic appeal, this distinctive ring style is sure to be a cherished addition to any jewelry collection.
Available rings are shown above, if your desired size is not shown, you can order it below as a custom size. When unsure of your size,we recommend either purchasing a 'ring sizer tool' (about $5 on Amazon) or if you have an existing ring, you can check the size by downloading our FREE Marahlago Ring Sizer App.
Order a custom size
HOW MADE-TO-ORDER RINGS WORK:
The Larimar in Marahlago our rings are securely set and cannot be resized without risking damage to the stone or setting. We offer the option to custom-make your ring in the specific size you need. Although this process can take up to 8 weeks, it helps prevent any potential issues in the future.
Once your new piece is ready to ship, we will reach out and provide you with the tracking information.
Free Shipping
Free Returns
If you don't love it or if you need a different size just let us know and we'll Email you a return label.
For more details, Click Here.
Warranty
We know that your Marahlago® jewelry is special to you, which is why we offer a 1 year warranty against manufacturing defects! Shop worry-free knowing we've got you covered. 👍