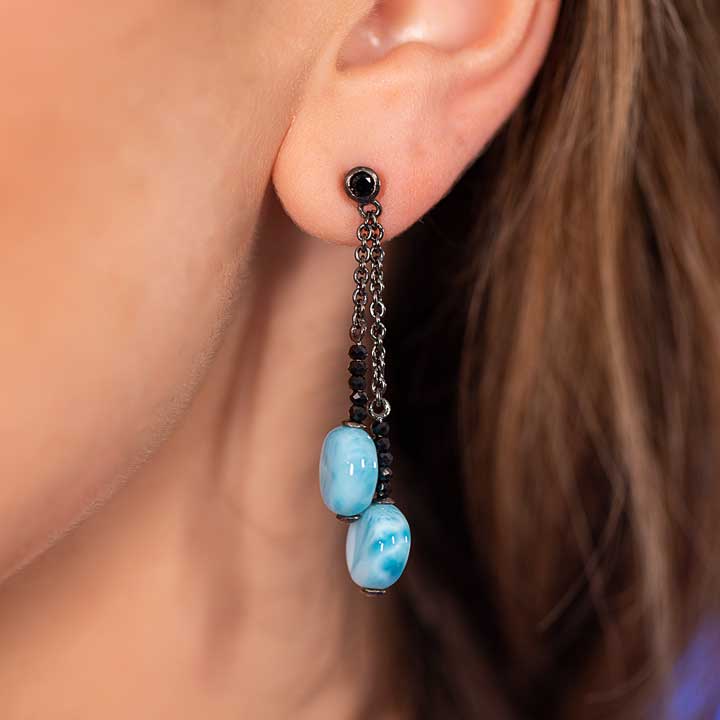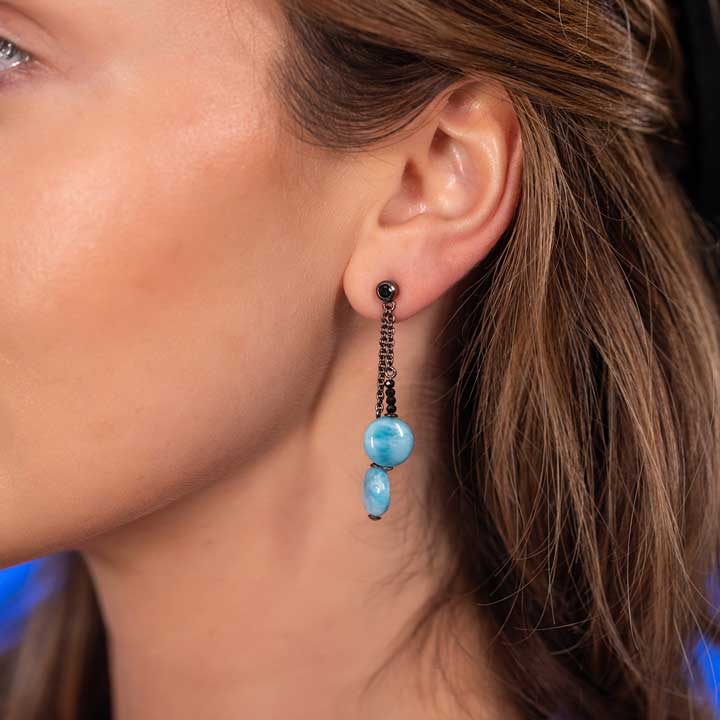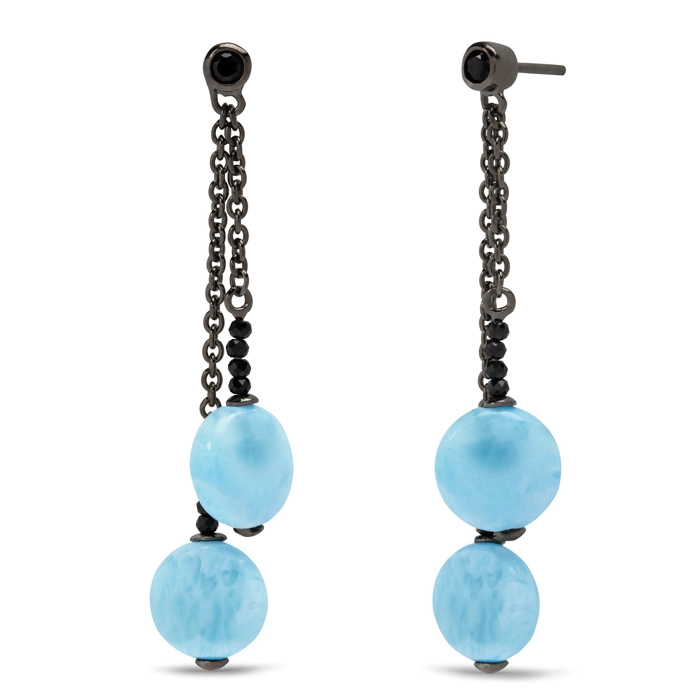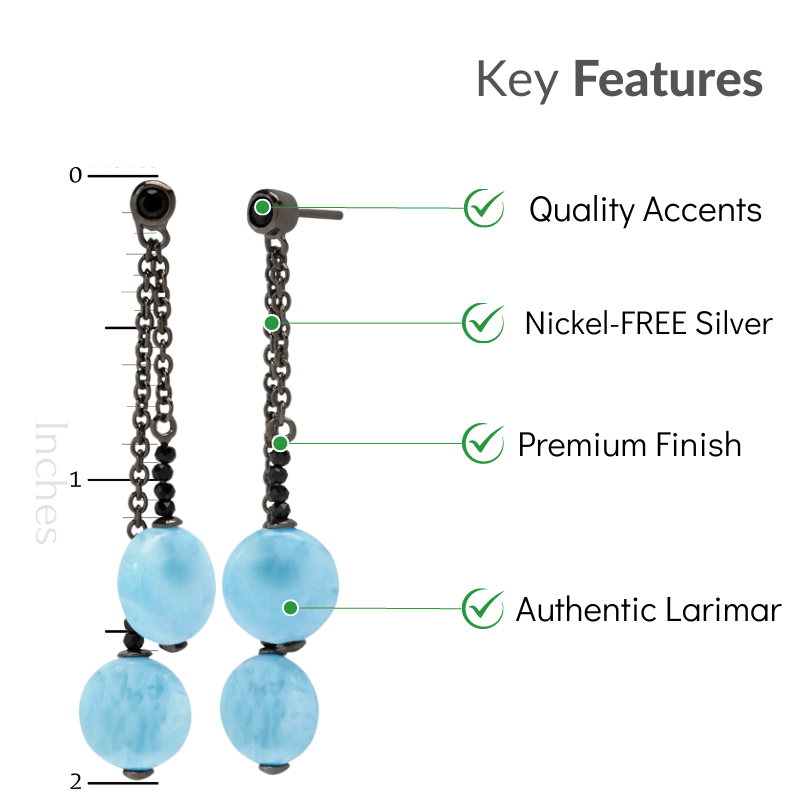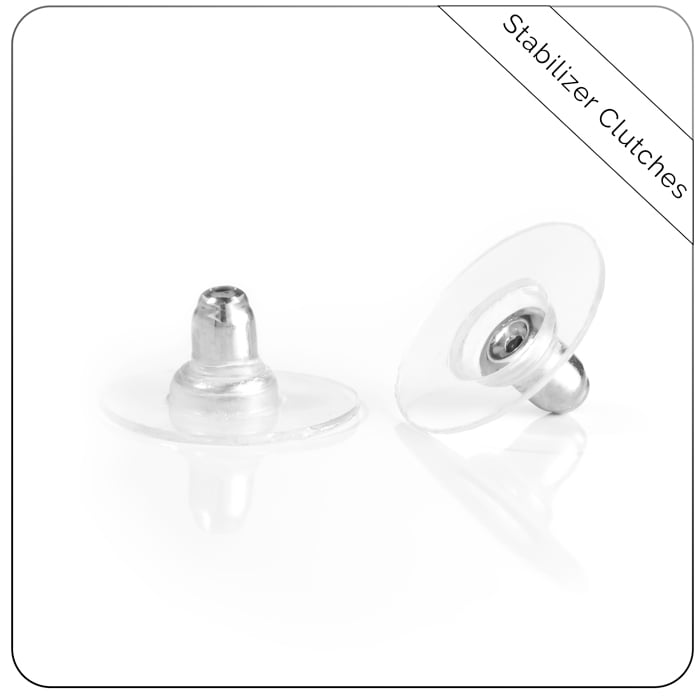 Black Spinel Earrings
Black Spinel Earrings
$174
or 4 equal Payments of $43.50
Free Expedited Delivery
Thursday, Sep 28
love the black links. good size. hang perfectly

- Carol M -

Delicate and beautiful, yet the black chain makes them feel a bit edgy.

- Jessica V -

This earrings are a perfect size for me. Not to big, not to small.

- Margarita K -
Black Spinel Earrings and Larimar
The marahlago Black Spinel Earrings are a delightful composition of puffed round Larimar suspended from strands of black spinel, as magical as the midnight sky. Perfectly paired with one of the black spinel necklaces.
Dimensions:
Four 3/8" Larimar Gemstones
Overall length is 2"
Materials:
Black Rhodium Sterling Silver
Larimar Gemstone
Black Spinel
Includes:
Earring Stabilizer Clutches
Storage Pouch
Polishing Cloth
Gift Box


Why Stabilizer clutches?
Silicone Bullet clutch - Grips post tighter and wont loosen over time, more secure than a silver butterfly nut.
Oversize plastic disc - Secures the earring tighter to ear, so no earring droop.
What is Black Spinel
Spinel is a fascinating gemstone and mineral that has captivated humans for centuries. It belongs to the family of oxide minerals and is composed of magnesium aluminum oxide, it can occur in a variety of colors, including red, pink, blue, violet, green, and even black.

What makes spinel particularly intriguing is its remarkable resemblance to other precious gemstones. In fact, throughout history, many spinel's have been misidentified as rubies or sapphires due to their similar appearance. One of the most famous examples is the "Black Prince's Ruby," which adorns the Imperial State Crown of England and is, in fact, a large red spinel.

Spinel possesses excellent hardness and durability, making it a desirable gemstone for jewelry. Its hardness ranges from 7.5 to 8 on the Mohs scale, comparable to other popular gemstones like topaz and quartz. This durability ensures that spinel can withstand the rigors of daily wear without losing its brilliance or luster.

Spinel is found in various locations around the world, including Myanmar (formerly Burma), Sri Lanka, Thailand, Afghanistan, Tanzania, and Vietnam, among others. Each location yields spinel with its unique color variations and characteristics.

In recent years, spinel has gained renewed popularity among gemstone enthusiasts and jewelry designers due to its remarkable beauty, durability, and affordability compared to other gemstones. Its wide range of colors and exceptional brilliance make it a versatile and attractive option for a variety of jewelry designs.
Free Shipping
Free Returns
If you don't love it or if you need a different size just let us know and we'll Email you a return label.
For more details, Click Here.
Warranty
We know that your Marahlago® jewelry is special to you, which is why we offer a 1 year warranty against manufacturing defects! Shop worry-free knowing we've got you covered. 👍