Jewelry Size Guide - Custom Rings and Bracelets
If your size is not available, Marahlago offers custom sizes at no extra cost.
Pieces are made just for you and this takes 8 to 10 weeks.
We strongly recommend to not resize your existing Marahlago jewelry. The stones can not be removed from their setting and the heat needed to solder the silver can easily damage them if not done correctly.
RING SIZE
If you have an existing ring: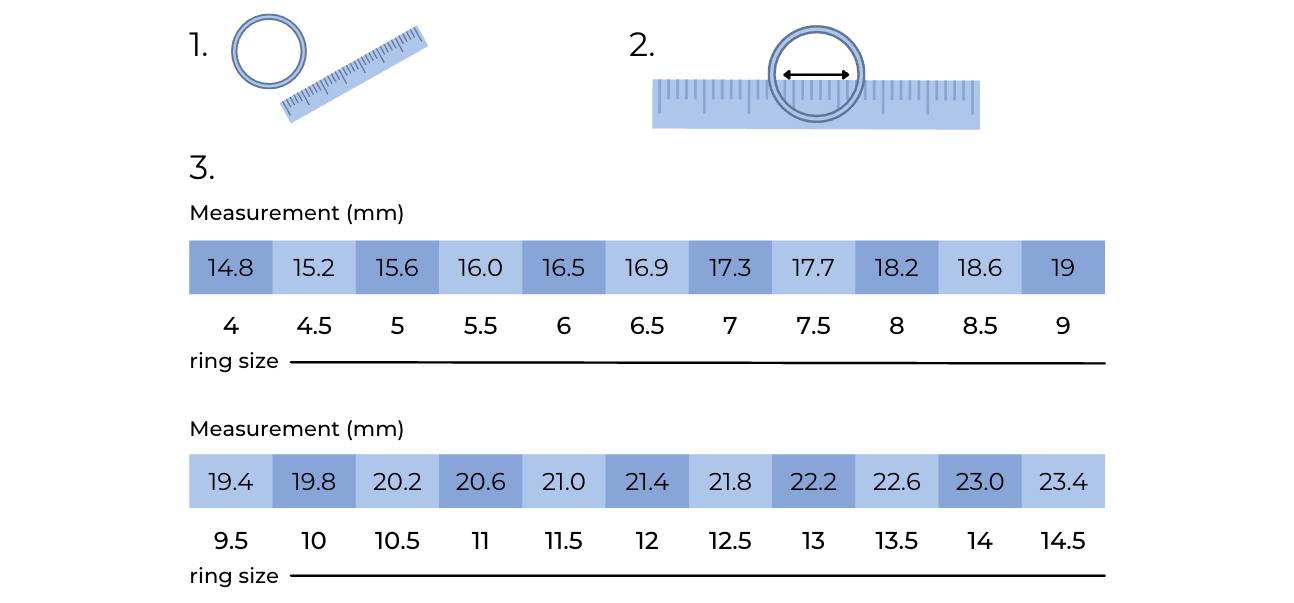 BRACELET SIZE